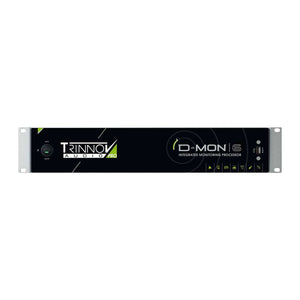 Description
The Trinnov D-Mon 6 is a monitor controller with Trinnov's renowned room correction technology and EUCON integration.
The Trinnov D-Mon 6 has 6 speaker outputs and can cater for stereo and 5.1 surround configurations. The D-Mon 6 can be used to select from several pair of speakers such as nearfield and main speakers or monitor in a 5.1
Optimizer Technology
The D-Mon 6 includes Trinnov's powerful Optimizer Technology room correction that delivers extensive correction of your monitors and optimises their response in the room.
Introduced in 2006, Trinnov's technology has rapidly gained a glowing reputation as one of the best room correction solutions available.