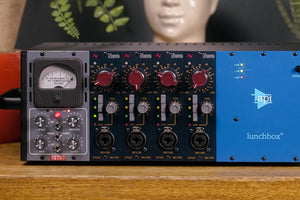 This is a used Neve 1073LB 500 series mic pre.
Based on the classic Neve 1073 preamp, the Neve 1073LB Pre features new additions such as an output Trim control, a switchable microphone input impedance and Neve's unique Audio Processing Input allowing the processing of adjacent Neve modules within the same 500 Series chassis.
This used Neve 1073LB is in excellent condition, we have 4 available, price is per unit.