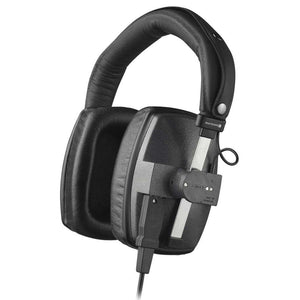 DT150 Studio Headphones Description
The DT 150 headphones are modular in construction, with improved comfort and isolation and an extended frequency response. The studio headphones are especially suited for digital mastering, and for use in music/ vocal studio monitoring.
The Beyerdynamic DT 150 is a step-up from the standard DT100, for the discerning recording studio needing a bit more in terms of power and frequency response from their headphones.